Blog
Details

The Fountain

Category: Blog
720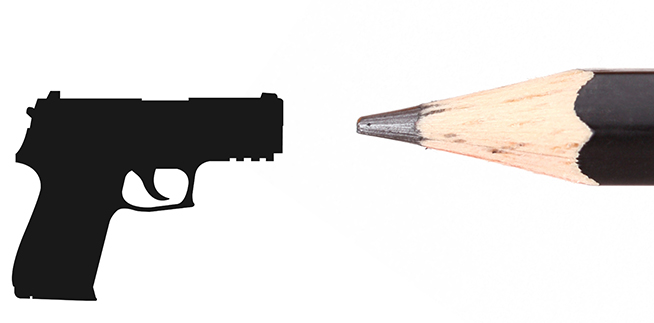 We choose the articles for our issues months in advance. It is a sad twist of fate that our January issue features a review of a children's book, "The Grand Mosque of Paris." The book is about Muslims in Paris saving Jews from Nazis in the 1940s – and today history repeats itself as a Muslim employee saved Jewish shoppers from a monstrous killer.
Add a comment
Read more: The Human Test of Violence – Between Honor and Cowardice
© Blue Dome Press. All rights reserved. No part of this publication may be reproduced, distributed, or transmitted in any form or by any means, including photocopying, recording, or other electronic or mechanical methods, without the prior written permission of the publisher, except in the case of brief quotations embodied in critical reviews and certain other noncommercial uses permitted by copyright law.

Subscribe to The Fountain:

https://fountainmagazine.com/subscribe
Details

Levent Demiroglu

Category: Blog
703

Nigeria, the most populous country in Africa – one out of four Africans is a Nigerian – has been devastated by serious political and economic contradictions. In national and international affairs, the conventional wisdom in analyzing Nigerian politics is to see Nigeria as made up of over 300 tribes hostile to one another. Still others see Nigerians as Muslims and Christians at odds with each other's religious philosophy. Others view Nigerians as been enmeshed in regional politics – Northerners vs. Southerners, or Easterners vs. Westerners. But a history of Nigerian struggle for independence from the British rule from 1861-1960 will reveal that conventional wisdom in analyzing Nigerian politics is very misleading.
Add a comment
Read more: 2015 Elections and the Future of Nigerian Democracy
© Blue Dome Press. All rights reserved. No part of this publication may be reproduced, distributed, or transmitted in any form or by any means, including photocopying, recording, or other electronic or mechanical methods, without the prior written permission of the publisher, except in the case of brief quotations embodied in critical reviews and certain other noncommercial uses permitted by copyright law.

Subscribe to The Fountain:

https://fountainmagazine.com/subscribe